Dramatic and colourful this wonderfully hardy plant can create both smart, sharp design or soft pretty impact in your garden.
The vivid hot pint leaf is edged with a deep maroon, fine and strappy, these "electric pink" leaves encircle tall stems, that grow to around 1.2metres. For full sun to light shade positions
Plant this fabulous Cordyline in containers, combine them with other striking plant shapes and colours. Importantly, plant them. Cordyline Electric Pink is water thrifty and perfectly suited to South Australian gardens.
An amazing plant that will light up your winter garden with it's warm orangey red flowering stems.
And it flowers it's head off. Your winter garden will be "on fire" for months.
The stunning bluey green foliage will create interest in the garden all year round.
Loved by honey eaters and other native birds, Aloe Sea Urchin is super tough growing to a very compact tidy clump of about 30cm x 30 cm
Plant en-masse or a huge swathes then top dress with fine gravels or warm coloured gritty sands for real garden WOW.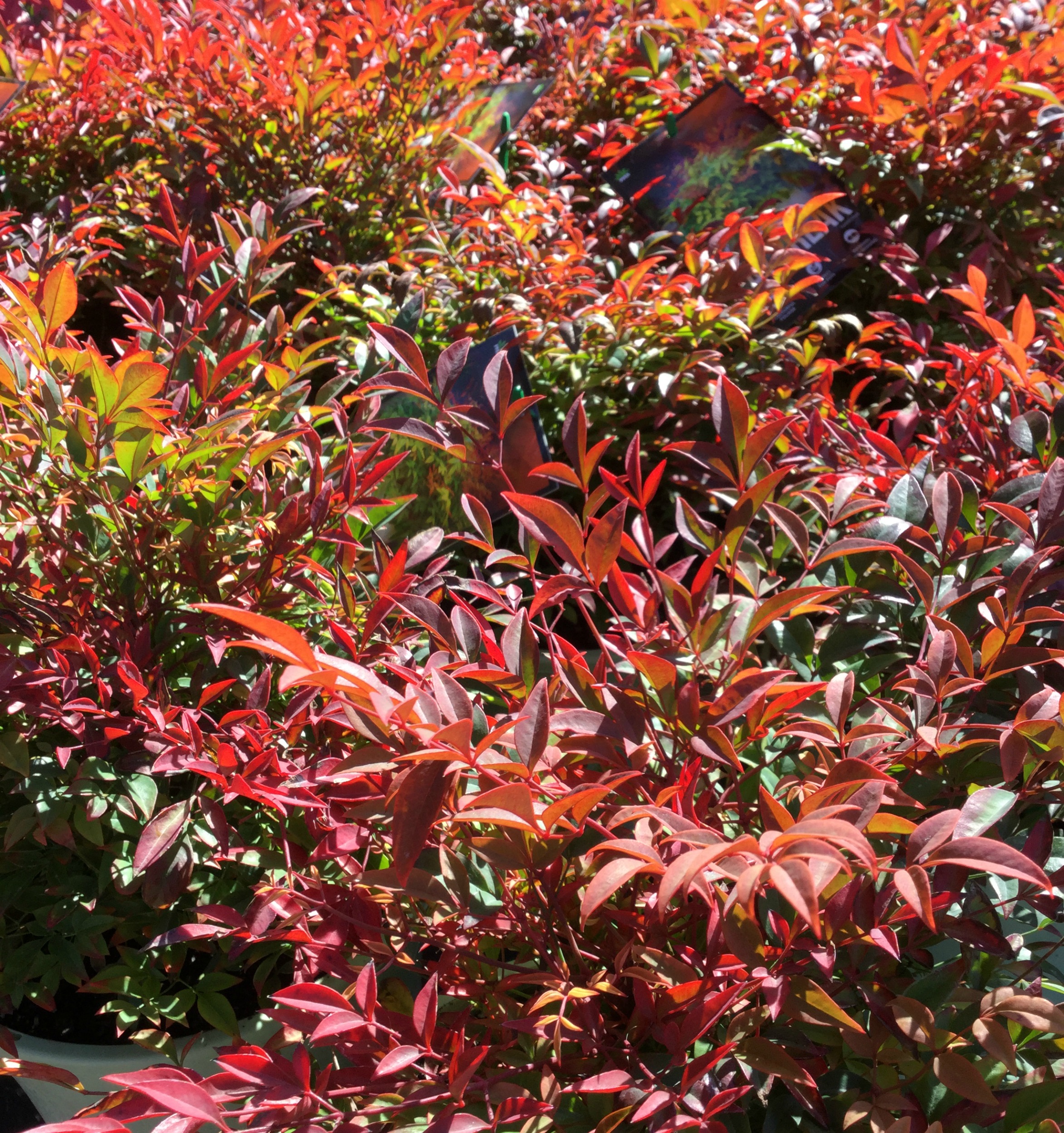 Nandina's have been a super popular and super useful garden plants for "ever". This is a fabulous new form that has been recently developed, all the badly behaved bits have been extracted and only the best features remain.
Tight and compact this Nandina grows into a perfect 50cm x 50cm shape, soft and ferny foliage with glorious colours and tones of russet reds and vivid limey greens, it is never without interest.
So happy and compliant this is a wonder plant, suited to all gardens, plant in groups pots or use to make beautiful borders.